Why Use Custom Fishing Shirts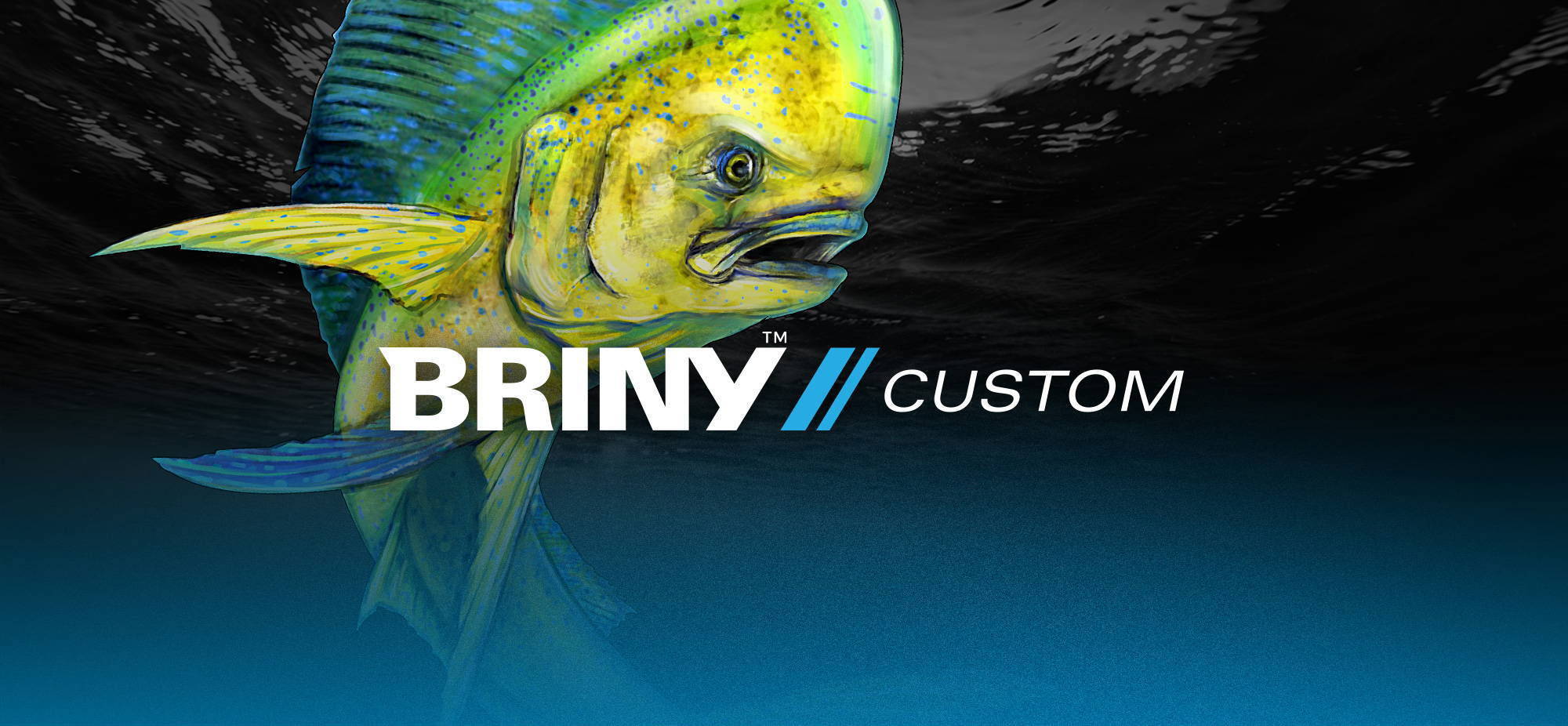 Having a custom fishing shirt is always a great idea, weather you are using it for a company logo, a fishing team uniform, tournament shirts, signature shirts for your new boat, or simply want to put a really cool design on a shirt, Briny Custom can make it happen! We have a large variety of customized fishing shirts and a full awarding winning custom art department . From hooded to long sleeve, our custom performance shirts are top of the line products, manufactured in the USA with the highest of standards.
Every fishing jersey design we produce is unique; we take pride in our custom design team's raw talent, producing stunning & beautiful artwork that you will be so happy to wear. Our team of professionals is ready to help you make your ideas become a beautiful reality, we can help you bring your designs & ideas to fruition by making beautiful designs for your custom made fishing jerseys. If you want a more hands off approach we can take care of everything and just create something beautiful that you are going to love at first sight.
Our custom fishing shirt program is crafted to provide our tough sport with an ultra premium custom product complemented by superb graphics. Our avid outdoor founders wanted something better, that is why each of your custom performance fishing shirts or boat shirts are made with precision using the most advanced performance UV fabrics and print processes available. The American Society of Skin cancer and dermatologists highly recommend UV protective clothing during exposure to UVA & UVB sun rays. Our advanced SeaGuard™ custom fishing shirts have specialized material that is UPF 50+, which is 46 times more the UPF rating of a cotton shirt. This is ideal for eliminating long exposure to 98% + of UVA & UVB rays.
So our shirts not only look and feel great, but they also help prevent skin disease that could be caused by sun exposure. We make this product in this way because just like you we love the ocean we live for the ocean, and we are interested in everyone with the same passion to be able to enjoy it with the same comfort that we also provide through our products.

Our founders come from years of design experience in the design & custom art industry. This extensive experience is transferred to each and every one of our custom fishing shirts. 
This means insights into the best artwork techniques and optimal manufacturing processes with streamlined workflows. In addition to knowing how to capture your vision artistically and translate it into high quality artwork. We stop at nothing to deliver you the highest quality custom performance fishing shirts in the market.
Each of your custom fishing shirts or custom boat shirts is expertly laid out in a very specific digital file, then transferred and fused with the garment using an advanced dye sublimation process. So the print becomes one with the fabric which will never crack or fade.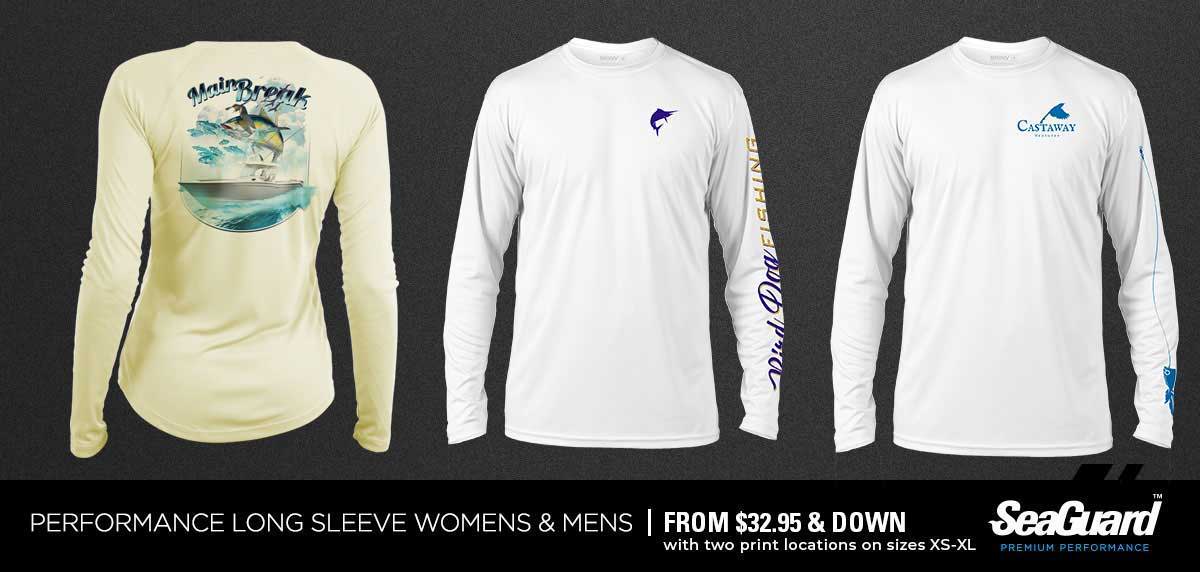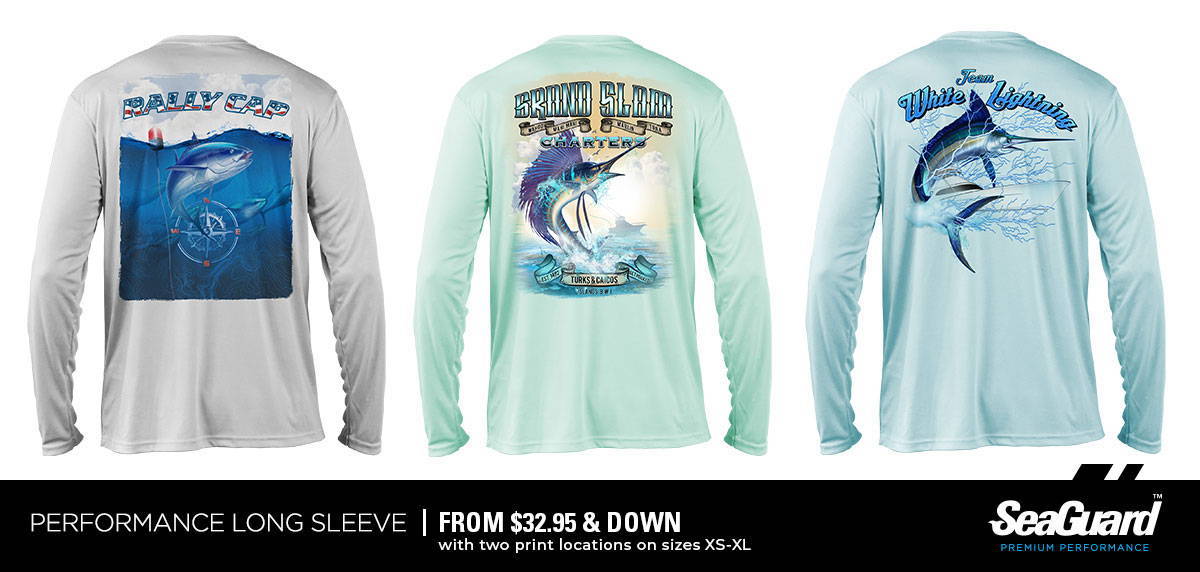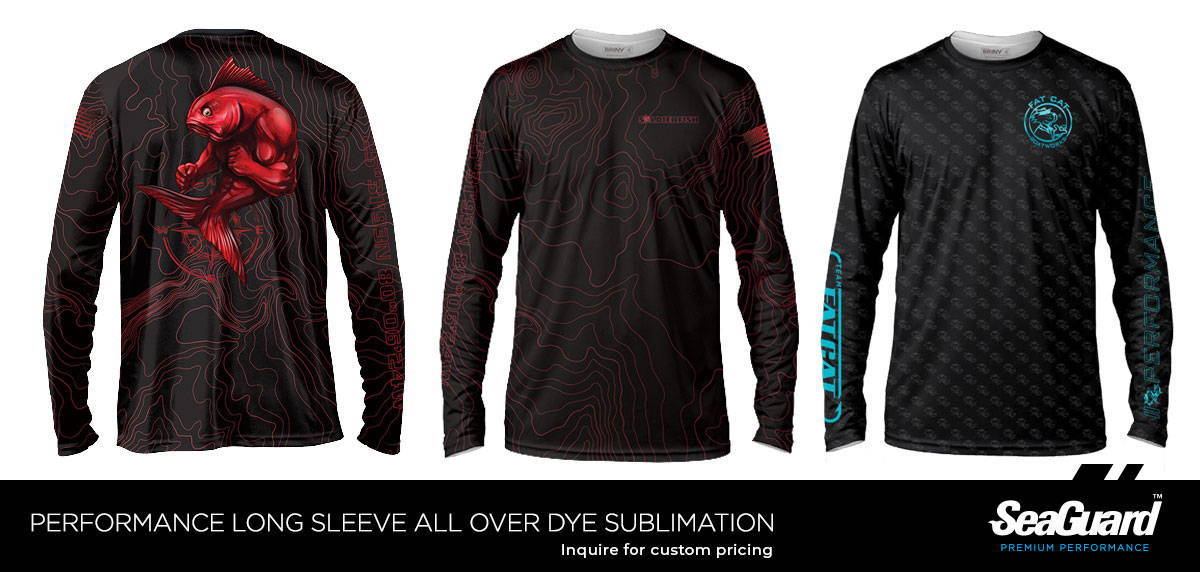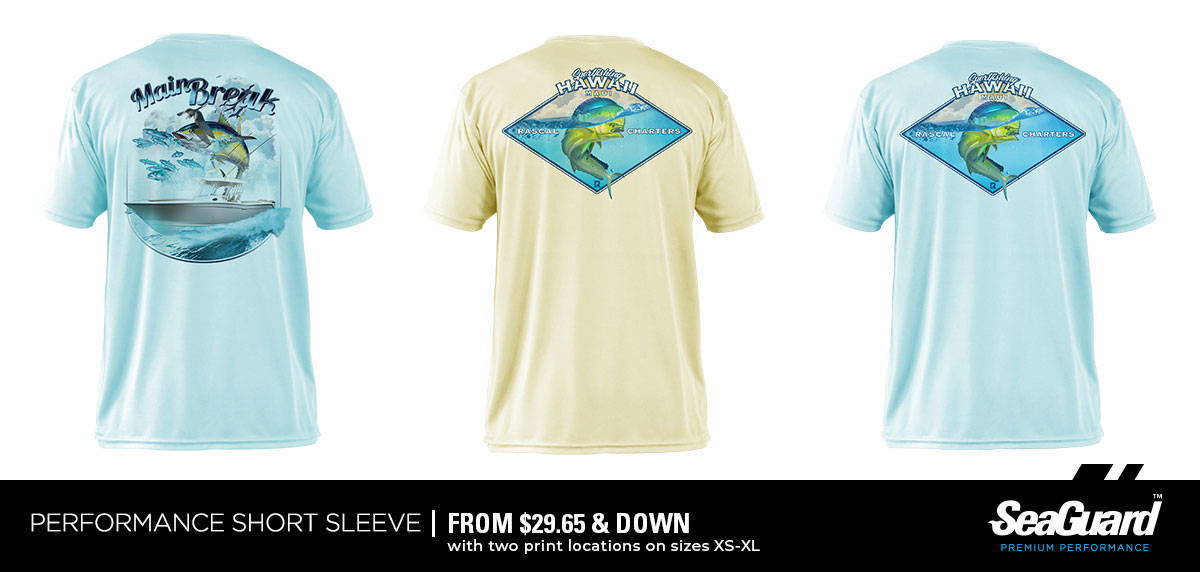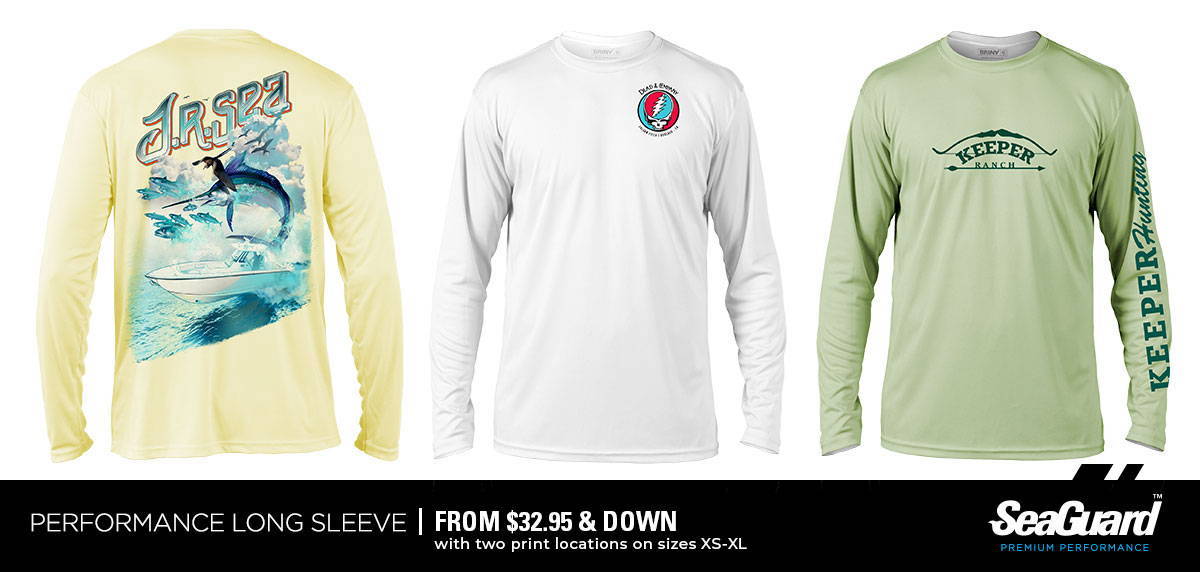 Here at Briny Custom we really care about our product, which is why we deliver the very best product in our industry, from the fabric materials to our world-class art designs. There is no going wrong with Briny products.
When it comes to custom products, our custom fishing hats are also top of the line products that can help you make your custom experience a complete experience. Combining our custom fishing shirts with our custom fishing hats can give you a complete custom experience for your boat, your fishing team, your tournament, or your company brand.
Our expertise translates to different lines of apparel our online retail store offers a variety of apparel options for the fishing & ocean enthusiasts. Check out our online store for more great quality Briny Products.