Briny's Commitment to Marine Conservation
Every waterman must love the waterways on which he enjoys himself as much as the sport itself. Jacques Cousteau, the French explorer and pioneer of marine conservation, wrote, "The sea, once it casts its spell, holds one in its net of wonder forever."
The wonder of the deep briny sea and its beasts capture all watermen. The ocean's unapologetic force, creatures, and textures demand presence. Its magic contributes to the magic of the hunt. It is a reminder to all who dare set foot in her realm of the simple thrill that comes with being alive and more so in nature.
 We spread our love for the ocean as well as protect its many parts and ecosystems. The spellbound Briny caught the bug of which Cousteau speaks. We commit to marine conservation and begin with a single shirt.
BRINY® SeaGuard™ Repreve For The Save
As we've said before, your favorite apparel should not only be good for you. It should also be good for the environment in which you thrive. Sustainability is one of Briny's values. The ability to contribute to the ocean's conditions has made it easier to answer, "What's next for Briny?"
Our BRINY® SeaGuard™ Repreve is a product that represents our commitment to marine conservation. Rather than using any material, this premium long sleeve performance fishing shirt is made out of recycled water bottles. We use these bottles to reduce the materials that are damaging to the ocean.
This breathable, lightweight UPF +50 fishing shirt is for life on the water. This premium long sleeve shirt serves as a shield from the natural elements. Its ergonomic seam design makes it easier to move around. Its lightweight cooling fabric offers increased breathability to your standard wear.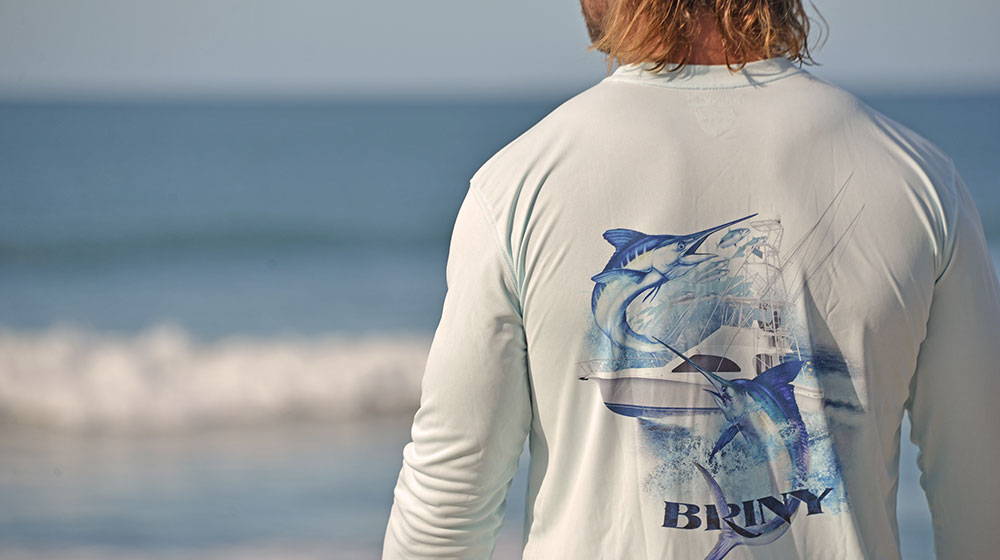 Uncompromised Performance
Briny apparel allows its host unparalleled performance & durability through its qualities. Here are some of the elements that set us apart from other men's performance fishing shirts.
Your performance out on the water should be all heart and instinct. It's hard to do that while watching out for sun, stains, and smells. The Repreve ultra pro performance men's long sleeve fishing shirt has a UPF 50+ Protective Sun Shield protecting you from so much more than the sun. It's also anti-microbial and stain, and odor-resistant.
Our team has paved the route to boosting performance through comfort. The careful selection of our lightweight cooling fabric offers 100% Micro-Flow Polyester Breathability, quick-drying properties, and athletic reinforced stitching.
Aside from the above, we use recycled materials that help the environment. Yes, we are friendly with the environment because every waterman wants to do his part, which is an easy way to chip in. We only hope your crew is as helpful as your apparel.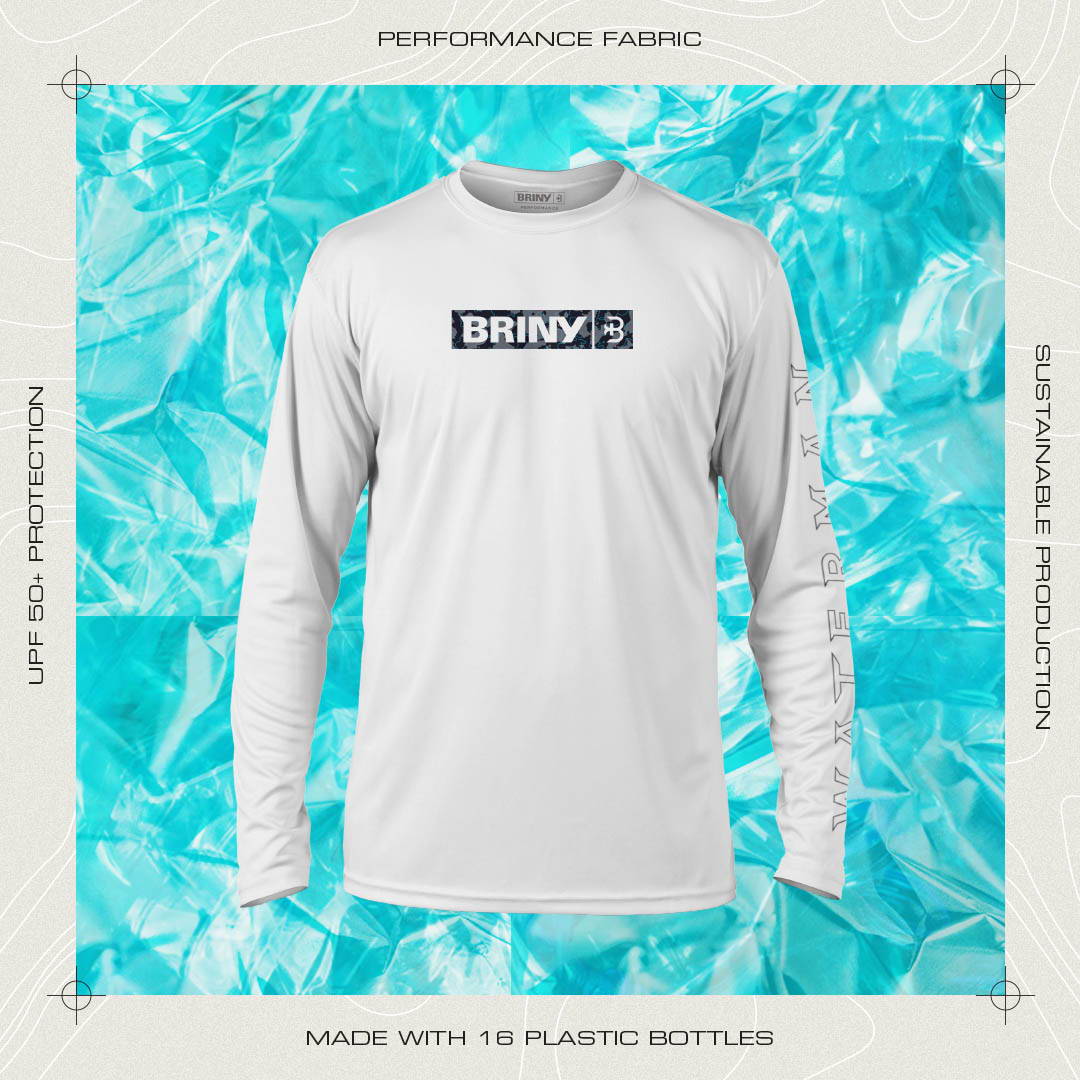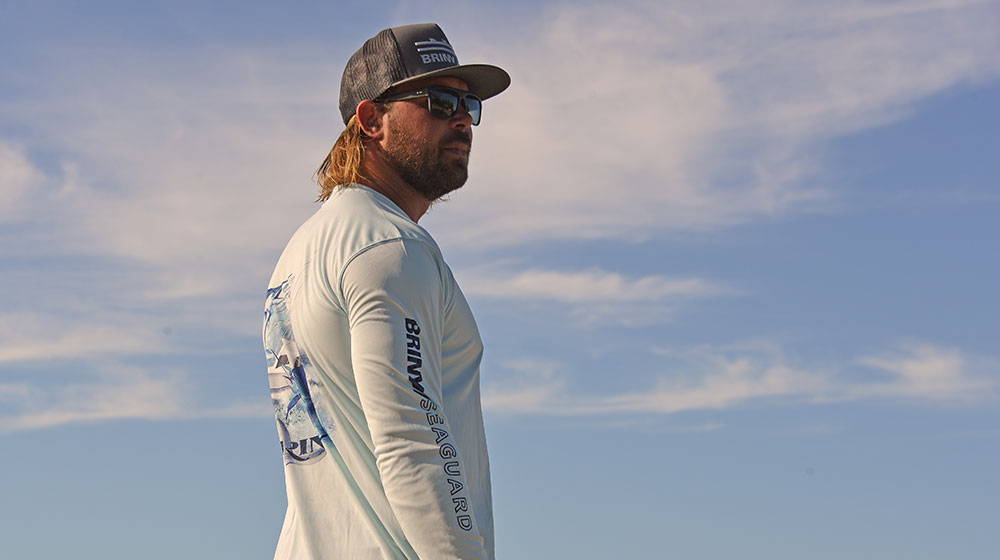 Briny's Pledge to Sustainability
Briny started with the angler and their adventures in mind. True believers that when the ocean is calling, we must go. But at the moment, we can hear the deep dark cry of the sea. It calls not for us but at us, and we must answer.
The Repreve men's fishing shirt has changed the course for Briny. Designing it has heightened our eagerness to expand our offer of sustainable products. Our work aims to contribute to the reduction of injuries and deaths caused to marine animals.