Barricade the elements & battle the beasts | Hooded fishing shirts
What makes the best hooded fishing shirt?
What's in your favorite shirt at sea? What made it your favorite? Was it the fabric? Or was it the fitted hooded fishing shirt that kept your shades on as you swung around to the next smokin' reel?
To design our favorite to-go fishing shirt, we had to break it down to put it back together. Being an avid angler, you quickly pick up on the elements that'll mark the difference between hours of bliss, and those of discomfort on the deep blue.
Among them is the sun. It's easy to get schooled on this one, so sun protection was one of the most critical points to consider, if not our most significant. Evaluating materials was an eye-opener and allowed us to make better decisions for our community and ourselves in the process. The key to a performance hooded fishing shirt is UPF +50 and comfort. Developing a microtech fabric that is lightweight, yet durable provides both comfort and production, two crucial components during long hours offshore. The fit is crucial, no one likes baggy cuffs that get tangled in the gear and wet, so we developed a smooth tapered sleeve, on that fits snug at the wrist, yet has enough flex to pull up onto the forearm when needed.
Once the serious engineering was set in stone, we were able to dive into the wild and add some soothing watercolors to the mix. Many of our shirts are light in color to allow the least amount of solar absorption. Ready to go deeper into our process in creating (y)our favorite new hoodie.
The custom performance hooded fishing shirts we ordered are incredibly high quality. The shirts are cut for fishermen. It's like an athletic cut. Nothing hangs or is baggy to catch your rod. Nor is it too tight. Customer service is top notch too. Highly recommended
Sure, life's about basking in the sun, but for Briny folk, life is also about doing it safely. Safety means standing in the sun with protection so we can do what we love and free our concerns to the fins at hand.
We draw our guidelines from The American Society of Skin Cancer and Dermatologists' recommendations for UV protective clothing and keep our folk cloaked at UPF 50+. Ultimately, we believe that your favorite things should also be good for you. If your interested in reading a more scientific details of solar garment protection, please check out this article: Solar Protective Facts 
Protective long sleeves are of great importance. Our hooded BARRICADE™ shirts are engineered with a lightweight advanced moisture-wicking SeaGuard performance fishing fabric with antimicrobial properties.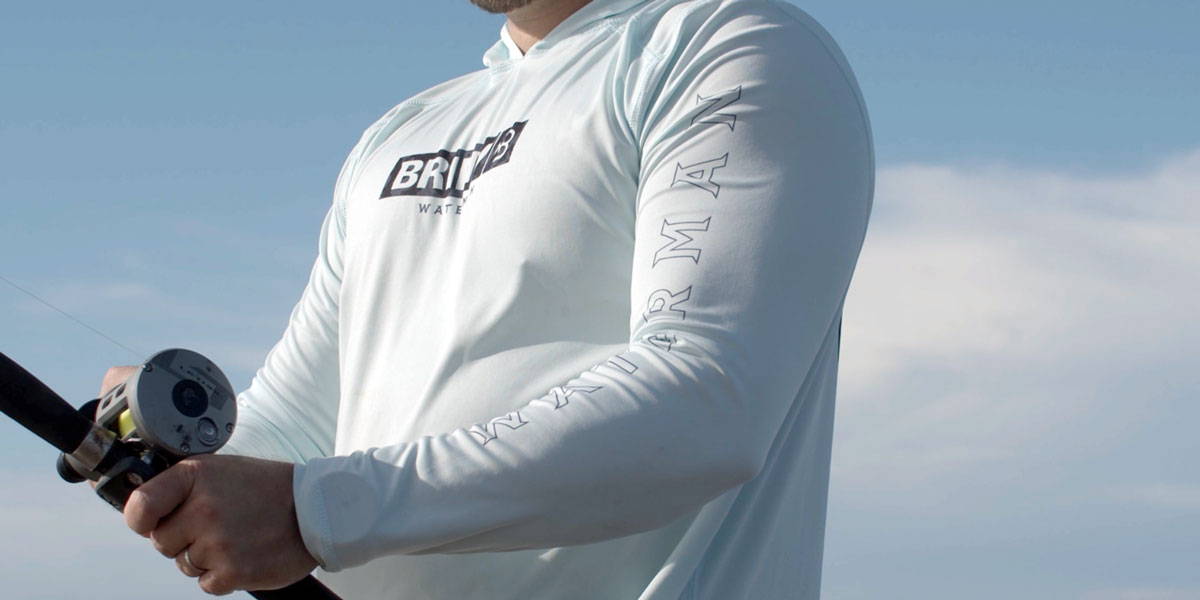 The preference of apparel lies in its ability to stay out of the way. The benefits don't end there. An essential aspect of your favorite clothing is that you forget about it once it's on. Our designers are seasoned professionals in the design & custom art industry; their expertise (and love for the sport) guides every element and stitch on the shirt.
Our upf fishing shirts allow a seamless transition from task to task, designed for a comfortable fit, easy breathing, and quicker drying.
As you run from one rod to the next, your shirt is doing as much work as you are to dry you off, cool you through, and protect you from the sun gods. Sounds like a lot? Well, it'll need a bit more to become your go-to.
The last thing you need to be thinking while you are out on the water is changing to something more comfortable. That's why we've donned out seamen with the lightest, airiest fabrics.

Briny BARRICADE™ Ultra Performance men's hooded fishing shirt is made from a SeaGuard Fabric, 4.1OZ 100% that's odor and stain resistant while coupled with antimicrobial support with reinforced stitching to keep you going.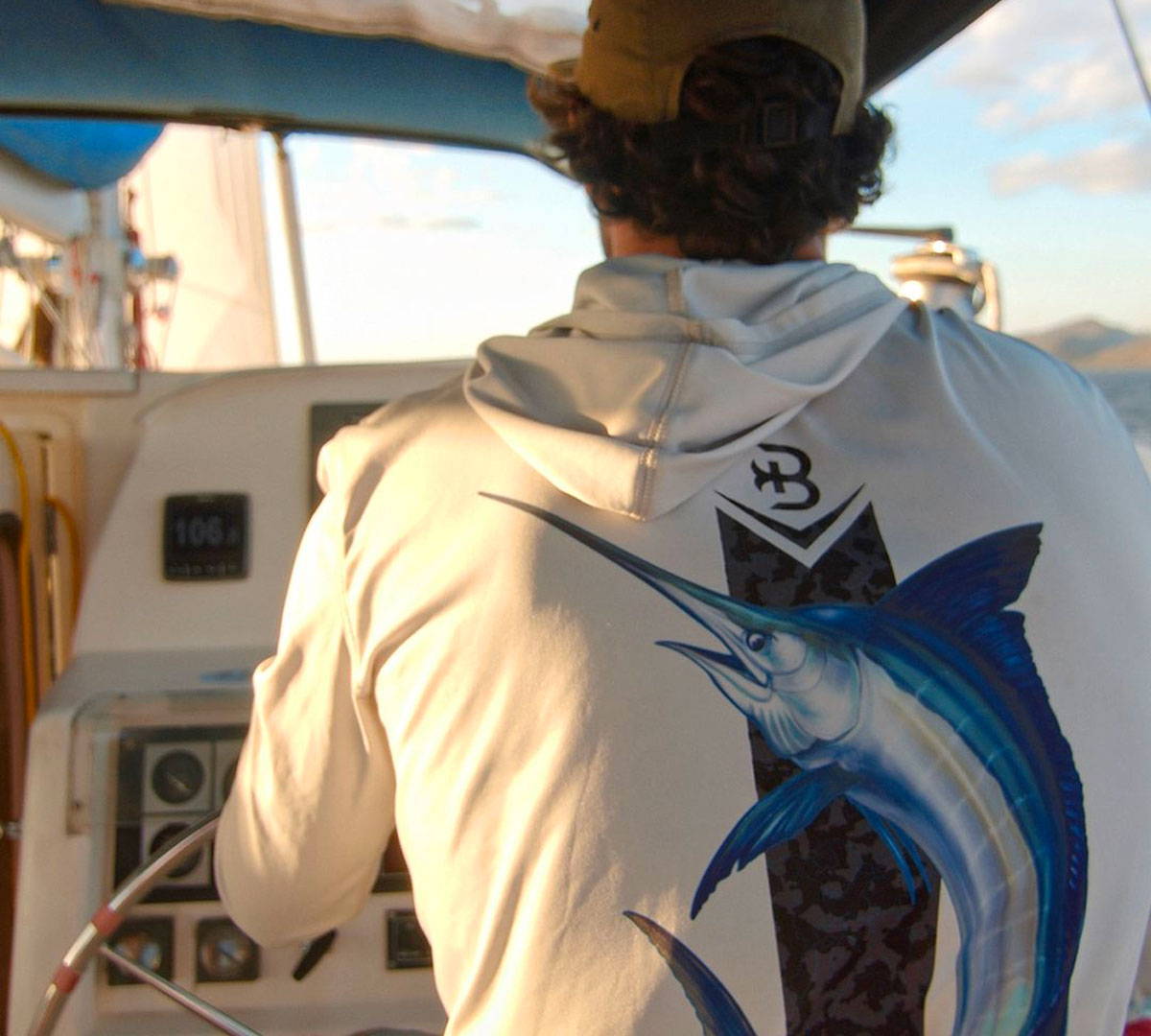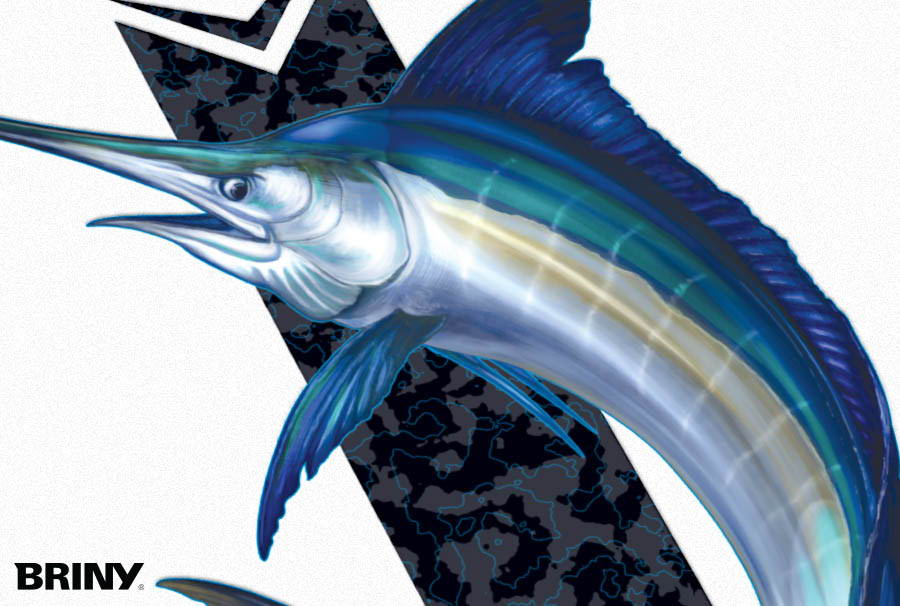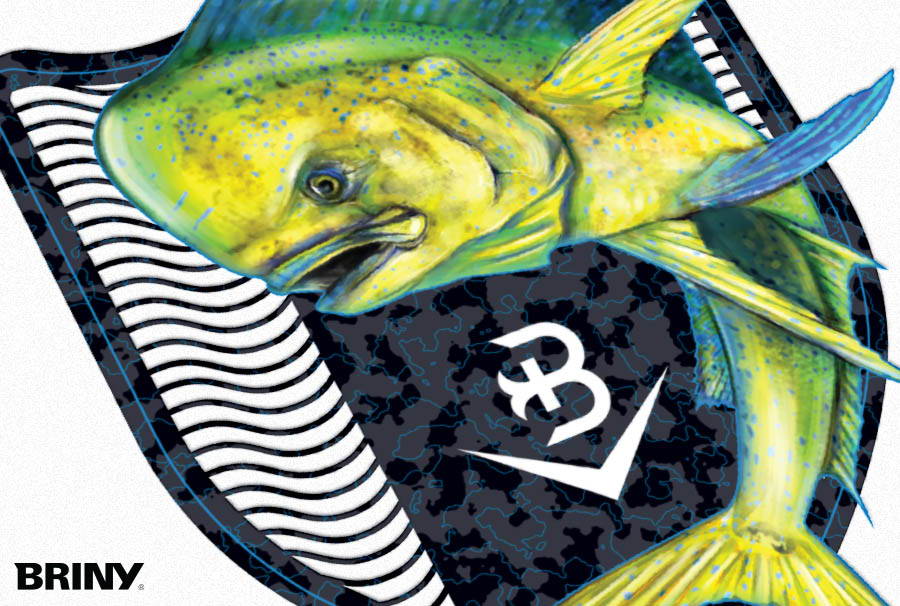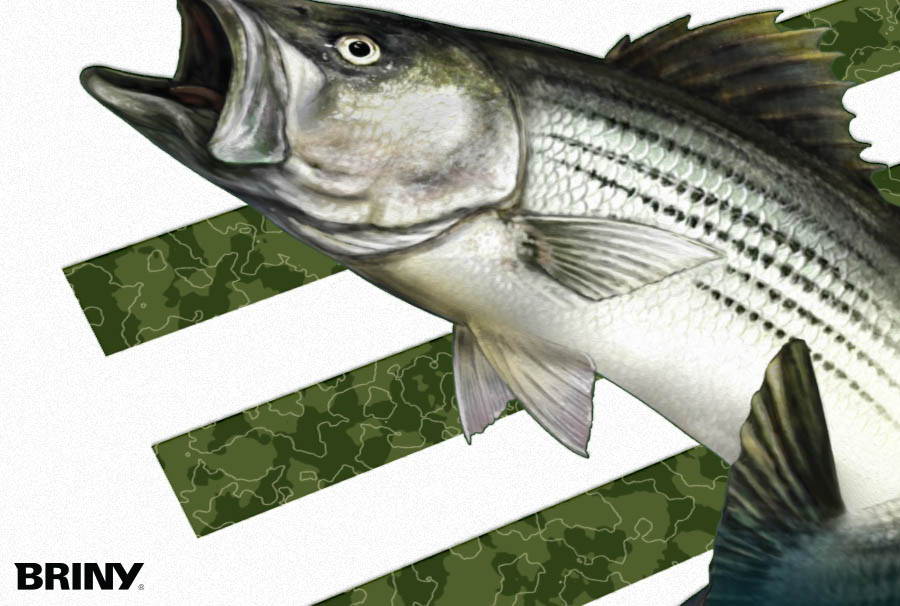 The weight of designing the perfect hoodie for your next adventure also comes with its perks. From Marlin to Mahi Mahi, these beasts got your back as the artwork is meticulously dye-sublimated onto the microtech performance fabric. Never actually in liquid form, dye-sublimation transfers onto the shirt beautifully, free of textures and disruptions with airflow.
Your favorite new shirt stays out of your way (while you look good) so that you can stay focused on your next catch.
Our goal was to design a shirt that's out with you on the water. The BARRICADE™ Ultra Performance men's hooded fishing shirt is our favorite hoodie and finds itself on land as often as it does out at sea. It's built for the waterman but enjoyed by all.
So whether the sun's out or not the next time you chase some tail, what matters is that you got your favorite hoodie with you.
Are you interested in a custom shirt? Our custom fishing shirt program provides you and fellow watermen with an ultra-premium custom product complemented by lively graphics for our demanding sport. Contact us to discover your next favorite hoodie.